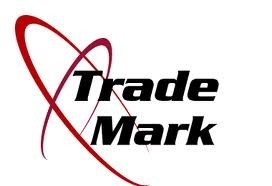 SBLAW would like to inform you fee and required documents for filing trademark application in Vietnam for your kind reference:
–      Power of Attorney (PoA) without notarization (Please see attached file
–      8 samples of mark in case the mark is in color. If the mark is merely word mark             in black and white, we will produce specimens ourselves (size 8cm x 8cm).
–      List of goods/services covering the trademark.
–      Certified Priority documents (if any)
CONDUCT A SEARCH OF TRADEMARK
Before filing trademark to NOIP, you may optionally conduct a search of trademark in order to make sure that your proposed trademark is available for registration in Vietnam. Fee for trademark search in Vietnam shall be as follows:
| | | |
| --- | --- | --- |
| No | Description | Agency fee (US$) |
| 1 | Conducting a search of trademark (for each class) | 100.00 |
We would like to note that search report of trademark is produced by Winlaw based on the assistance of examiner of NOIP and it is for reference only.
Filing and trademark registration fee (212 USD)
Vietnam accepts multi-class applications, we hereby provided you with the cost of each addition class and the estimated cost for registering a trademark in one class (maximum 6 items of good/services), details as follows:
No

Description

Official charge (US$)

Agency fee (US$)

1

Filing application for registration of a trademark for the first class (maximum 6 items of goods/services)*

40.00

100.00

– Additional charge for each class from the second one (if any).

33.00

70.00

– Additional charge for each item of good or service from 7th in each class (if any)

7.00

2.40

2

Claiming priority right (for each earlier application)

36.40

25.00

3

Registration & granting TM Certificate *

22

[[

50.00

Addition charge for each class of goods or services from the second one. (if any)

6.10

10.00

Total fees (sum of items marked *) for registering an application in one class (maximum 6 items of goods/services)

212 US$
Basic prosecution of the trademark application
A trademark application shall be examined through 2 following steps:
Formality examination. The formality examination takes about 1 months from the filing date. If no error is detected, the Trademark Office shall issue Decision of Acceptance of Legitimate Application. Then, the trademark application shall be published on IP Gazette within 2 months from date issuing of above mentioned Decision .
Substantive examination. The substantive examination takes about 6 months from the issuance date of publication of Trademark on IP Gazette. It concludes whether the applied trademark meets protection criteria in Vietnam.
Under the prevailing law on IP, the total time for straight forwarded registration a trademark from filling to granting Certificate without any delay is 12 months