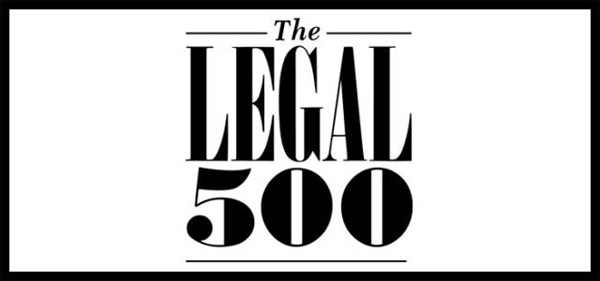 "… SBLAW FIRM's IP department head Pham Duy Khuong provides 'logical responses and shrewd advice'. The firm recently acted for an inventor, a Vietnamese national, in registering a patent globally, including liaising with firms across Europe and the US. The firm is currently acting for Web Entertainment incopyright infringement enforcement action against ten infringers in Vietnam. The firm has extensive trade mark experience in the manufacturing, pharmaceutical and financial services sectors, while on the patent side the team represents clients from the construction, technology and manufacturing industries. Newclients include a games retailer and a fast food retailer…"
For 27 years, The Legal 500 has been analysing the capabilities of law firms across the world, with a comprehensive research programme revised and updated every year to bring the most up-to-date vision of the global legal market. The Legal 500 assesses the strengths of law firms in 106 jurisdictions, the results of which can be viewed free of charge using the "Rankings" tab at the top of the page.
The rankings are based on a series of criteria, but simply put, we highlight the practice area teams who are providing the most cutting edge and innovative advice to corporate counsel. Our research is based on feedback from 250,000 clients worldwide, submissions from law firms and interviews with leading private practice lawyers, and a team of researchers who have unrivalled experience in the legal market.
The Legal 500 produces a wide ranging series of resources for in-houselawyers including roundtables, client insight reports, and recognises and rewards the best in-house lawyersthrough our Corporate Counsel 100 series and The Legal 500 Awards. Please use the tabs at the top of the screen to find out more.