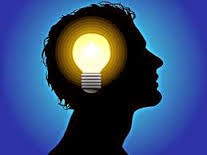 SBLAW provides legal service for registering industrial design in Cambodia as follows:
Providing advices on the industrial design registration procedure in Cambodia before officially filing Industrial design application in Cambodia.
Preparing all the necessary forms and documents for Industrial design registration in Cambodia for the CLIENT's execution;
Monitoring and following up the application until the registration process is completed and report to the CLIENT on the application status on periodical status (in correspondence with each statutory examination stage in Cambodia)
Reporting, advising, and dealing with any office action from the Registry (if any)
Receiving the Patent for Industrial design in Cambodia and hand over to CLIENT (if any);
Advising on the use of the Industrial design after protection;
Sending reminder to the Client on any statutory deadline in connection with the Patent for Industrial design.
II.      DETAILS OF PROPOSED INDUSTRIAL DESIGN
| | | |
| --- | --- | --- |
| No. | Industrial design | Country |
| 1. | Decoration of outer Bus | Cambodia |
III.           FEES
Description

Fees (Including offical fees and Attorney's fees)

(VND)

1. Fee for filing and  granting Patents for 01 Industrial designs

20.000.000 VND

TOTAL:

 

20.000.000 VND

In words: Twenty million Vietnam Dongs only
Note: In case of any office action or any possible opposition which may occur during the application prosecution, an additional charge would be incurred, upon the client's approval.
IV.  PAYMENT TERM
| | | |
| --- | --- | --- |
| Phase | Payment time | Số tiền thanh toán (VND) |
| Phase 1 | Upon signing the contract | 15.000.000 |
| Phase 2 | Upon receipt of filing receipt of industrial design application of National Office of Intellectual Property from SBLaw | 5.000.000 |
V.      REQUIRED INFORMATION AND DOCUMENTS
–     Name and address of the Applicant, Inventor.
–     An original Power of Attorney which is simply signed by the Applicant (our attached form)