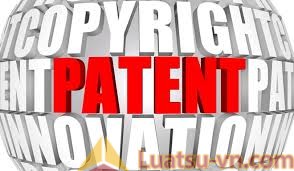 Patent is an exclusive certification of inventor or patent owner by one nation in a certain time and the  content of patent shall be published.
Patent protection has a significant importance to nation, enterprises and inventors.
For the nation, patent protection under international standards shall contribute to attract foreign investment and encourage foreign technology transfer into Vietnam. In addition, the patent protection system also establishes a healthy business environment for all business sectors irrespective of State or private enterprises. Effective patent protection will encourage people to create more invention.
For enterprises (or investors in creating inventions), exclusive rights to invention within time limit, normally 20 years since the filing date allow them to prevent competitors from copying their inventions. The enterprises shall do business with more advantages than their competitors and solely exploit their inventions to make up for costs which have been invested in creation, continuously investing in other inventions and promoting technology potentials .v.v. Enterprises also benefit from granting licenses for others to utilize their patents through licensing contracts. Basically, the more value of the product basing on inventions, the more meaningful the protection for enterprises is. In order to create such inventions, it will take much time, efforts and money for research and development. Therefore, patent protection is an effective solution for enterprises to protect their investment achievements. However, it doesn't mean that a patent protected by the State will bring direct benefits for its holder, but those benefits are only determined by capacity of the holder and market factors. In addition, enterprises who have many protected inventions shall enhance their positions and prove economic, science and technology, inventive potentials.
For inventors, patent protection created by themselves may affirm their creative capacity, acknowledge moral benefits and furthermore, they will get deserved payments as provided by law if such inventions are commercialized which means they bring direct benefits for enterprises. This encourages people to create and bring their inventions into manufacturing products and seeking partners to sign licensing contracts.