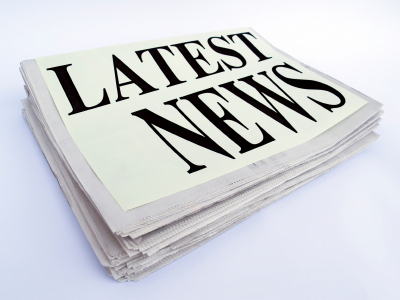 Q: We are foreign company and would like to entrust your firm for the filing of a recordal of assignment request for the above-referenced Vietnamese trademark registration.  
Please kindly advise us of your total charges for filing a recordal of assignment request for the above-referenced Vietnamese Trademark Registration, including both your attorney fees, the official fees, approximate disbursements and tax, if any, and all the documents needed for filing such request, and if notarization or legalization will be required.
Please further advise us of the time required for such recordal to be completed.  It will be really appreciated that if you can provide us with all the required forms and your schedule of charge.
A: Thank you very much for your email of today regarding the subject matter. Regarding your enquiries concerning the subject matter, we would like to advise you on procedure and our fee schedule in trademark assignment recordal in Vietnam as follows:
1. Fee Schedule
Description

Official Fees

(USD)

Attorney's fee

(USD)

1. Recordal of trademark assignment for Trademark Registration

40.00

120.00

2. 5% VAT

8.00

3. Communication cost

30.00

 Bank charge

25.00

Total

223.00
In word: Two hundred and twenty three US dollar
2. Procedure and timeline
Normally, the assignment recordal will be processed within 5-7 months from the filing date in case of no office action raised in the examination process. Otherwise, the time may take longer in 2-3 months.
3. Required information and documents
–          Name and address of the Assignor and Assignee;
–          An original Power of Attorney which is signed by the Requester (Assignor or Assignee as agreed in the Deed of Assignment);
–          The original registration certificates for endorsement purpose;
–          Two (02) original or certified true copies of the Deed of Assignment.
Notes: In the Agreement, the oversea company/individual is required to sign only (Both assignor and assignee has to sign on each page of the assignment). Neither notarization nor legalization is required. If one of involved party is a local company, the Agreement should be signed and sealed (also in every pages of the Agreement).
For your information, as stipulated, the Deed of Agreement should include but not limited to the following contents:
–          Name and address of the Assignor and Assignee;
–          Details of the Assigned Trademark including trademark, registration number, class of goods/services, issuance date of the registration;
–          Assignment fee (actual or nominal fee are both acceptable)
–          Rights and obligations of involved parties;
–          Regulations on amendment, termination, dispute settlement;
–          Time and place of signing the Agreement.
 Notes:
For Vietnamese applications, the POA is simply signed by the Applicant only. No notarization or legalization is required. Please further noted that a scanned/faxed copy of the POA is acceptable upon filing provided that the original copy is submitted within 01 month from the filing date. In addition, class headings and/or general description of designated goods/services are not applicable in Vietnam. The G/S should be correlative to those having code number listed in the Nice classification 10th edition.
We hope the above is of your assistance. Should you have any inquiry, please do not hesitate to contact us. We look forward to hearing from you very soon.